Have you been searching for a compnay that can assist you with Custom Rifles - Benchrest, Varmint, Hunting, and Firearms related machine shop? We pride ourselves on great customer service and the flexibility to work with specific customer needs.
Kinnear Rifle Company, LLC is located in Fremont County, Wyoming (Central Wyoming). Custom Rifles - Benchrest, Varmint, Hunting, and custom products are the focus of our full service machine shop. So, why should you choose Kinnear Rifle Company?
Customer Service
Industry Expertise
Commitment to Quality
Many satisfied customers in and thru out the United States
At Kinnear Rifle Company we think of our clients as partners, for we work as a team. Moreover, we work hard at maintaining the hightest customer satisfaction. If you have any questions, in regards to Custom Rifles - Benchrest, Varmint, Hunting, or firearms related machine shop, let us know, and we will be glad to answer them.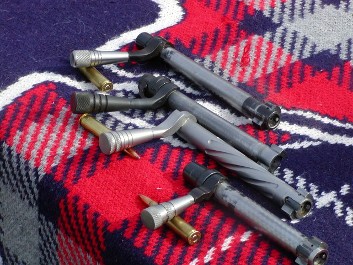 OWNER of Kinnear Rifle Company
Dennis Prendergast, owner of Kinnear Rifle Company started working in a small gun shop in 1974. He has had a gunshop since 1978 on a part-time basis (full-time since 2006).
He has worked as a aerospace machinist, C.N.C. programmer and mil spec inspector for 28 years. His experience in precision machine and inspection work ensures quality in all phases of Kinnear Rifle Company products and services.
A life long hunter and shooter, he began shooting in local and regional benchrest matches in the mid 1970's and continues to compete when he has the time. Accurate rifles and products to improve them are the focus of Kinnear Rifle Company. Precision and Quality are what we strive for in every rifle and item we build. Listening to customer input and ideas is an important part of every rifle we build.
Proud Member of the NRA and NBRSA
NRA (800) 672-3888
NBRSA (405) 842-9585
Do Your Part and Join Today!!